Will I ever learn? No matter how many times I tell myself I have more than enough to do and despite the fact that I already seem to have several large projects on the go in 28mm Napoleonics, 28mm SYW and 28mm Italian wars I've now started a 28mm ECW collection
I blame the internet and more specifically Empress Miniatures! I've always loved their ECW  https://www.empressminiatures.com/english-civil-war-3-c.asp range and up to now have managed to avoid buying any. However a few months ago I found myself in possession of some cash that I won at golf and thought that spending this on wargames figures was a more appropriate reward than something golf related. This coupled with a visit to Partizan last year where I was captivated by Simon Millar's For King and Parliament rules and game which weakened, nay, abolished my resolve!
https://forkingandparliament.blogspot.com/search/label/For%20King%20and%20Parliament
https://bigredbatshop.co.uk/products/to-the-strongest-for-king-and-parliament-rules-physical-edition
Consequently having bought a 3 Regiment Brigade deal from Empress, the rules and bases from Simon along with flags from Flags of War https://www.flagsofwar.com/index.php?route=common/home I now somewhat shamefacedly present my efforts ( my shame face is because I've bought even more since and made the units bigger with 12 pike, 6 command and around 20 Musketeers!)
Firstly Sir Allen Apsley's Regiment of Foot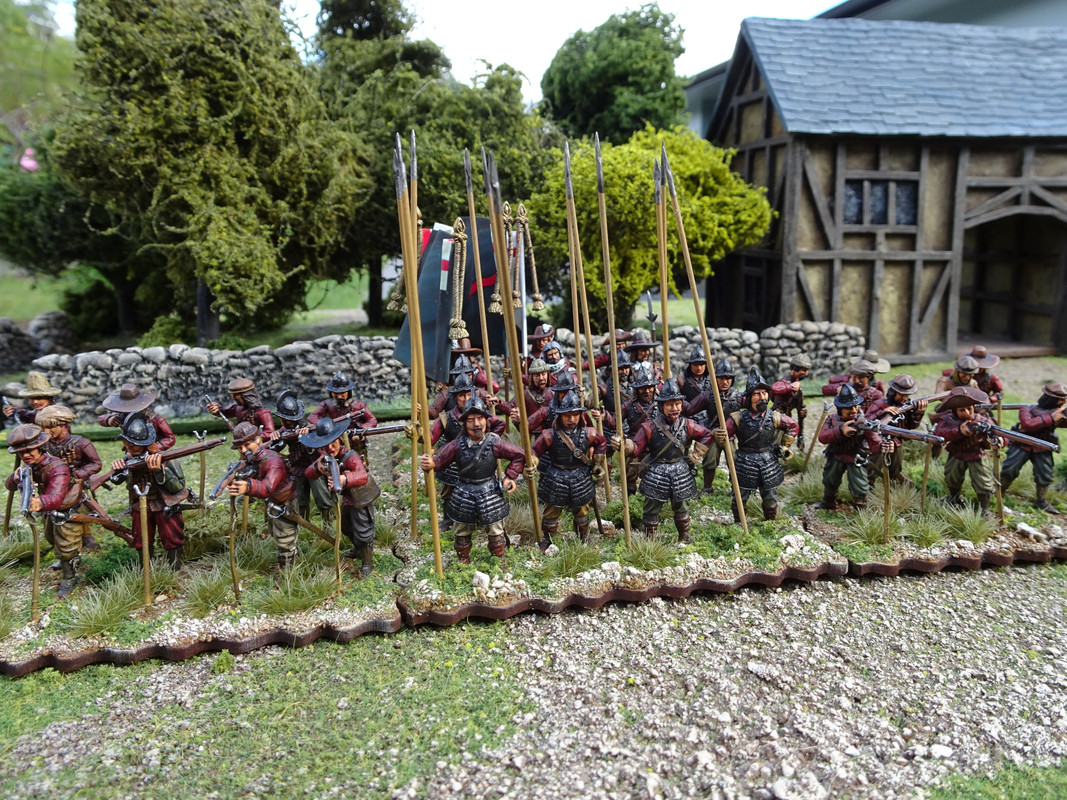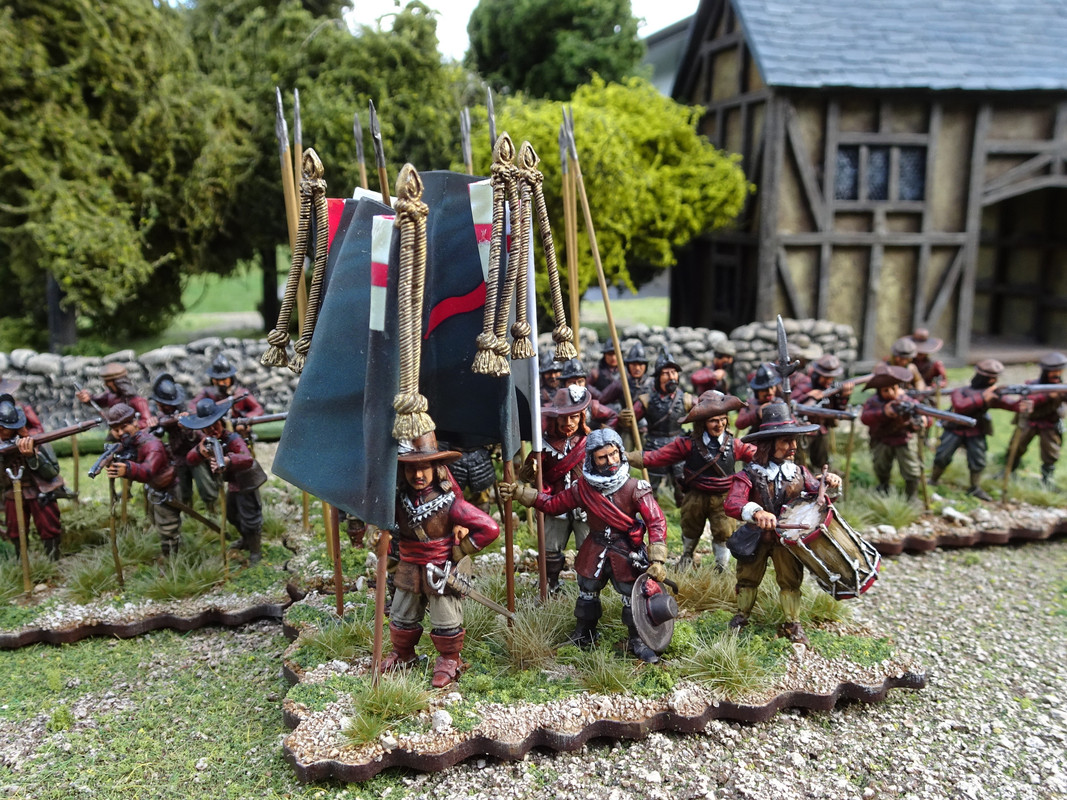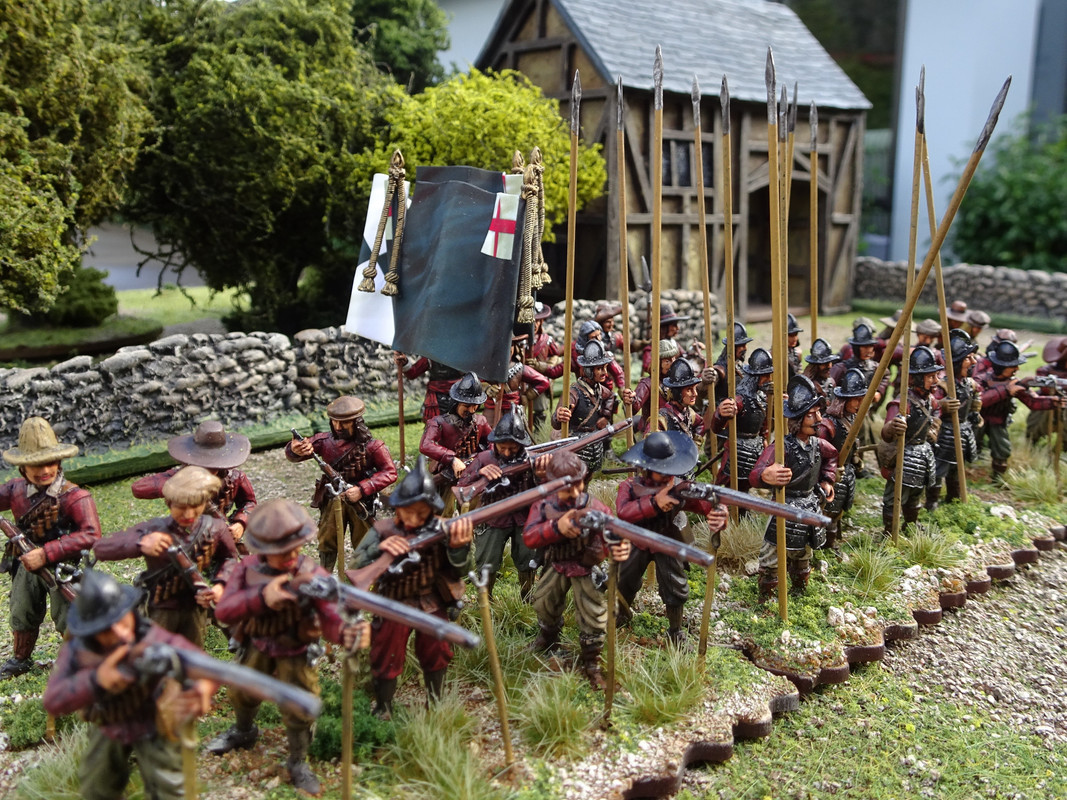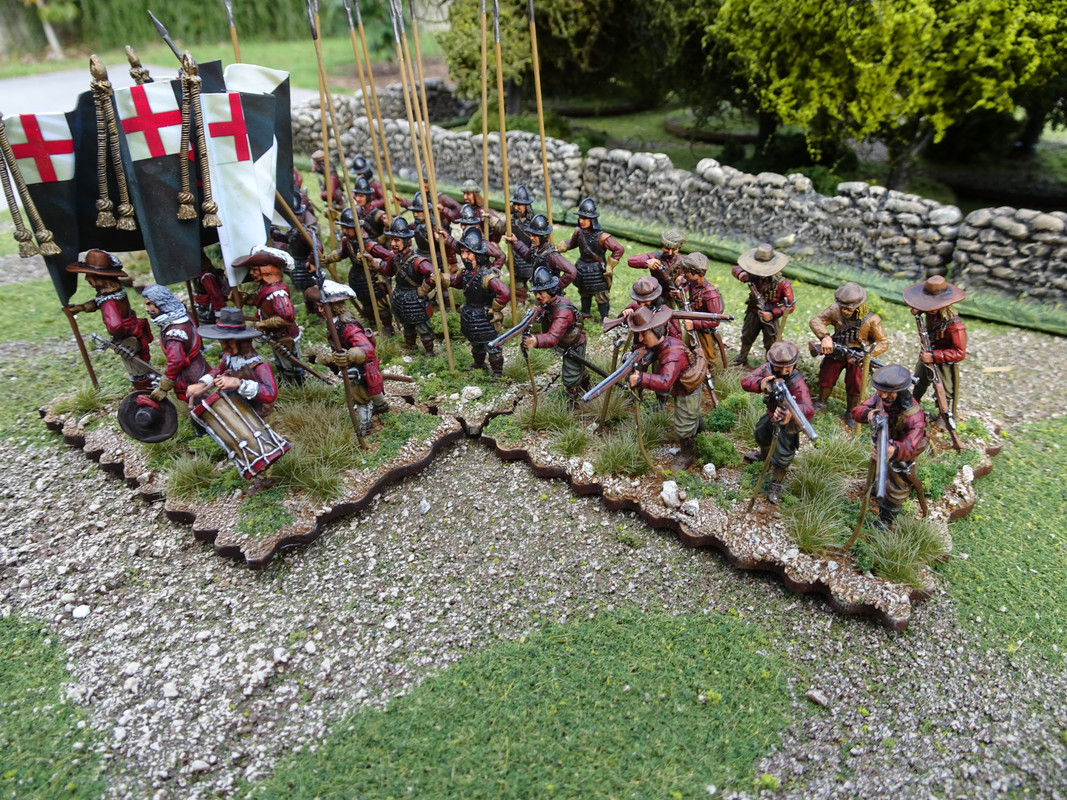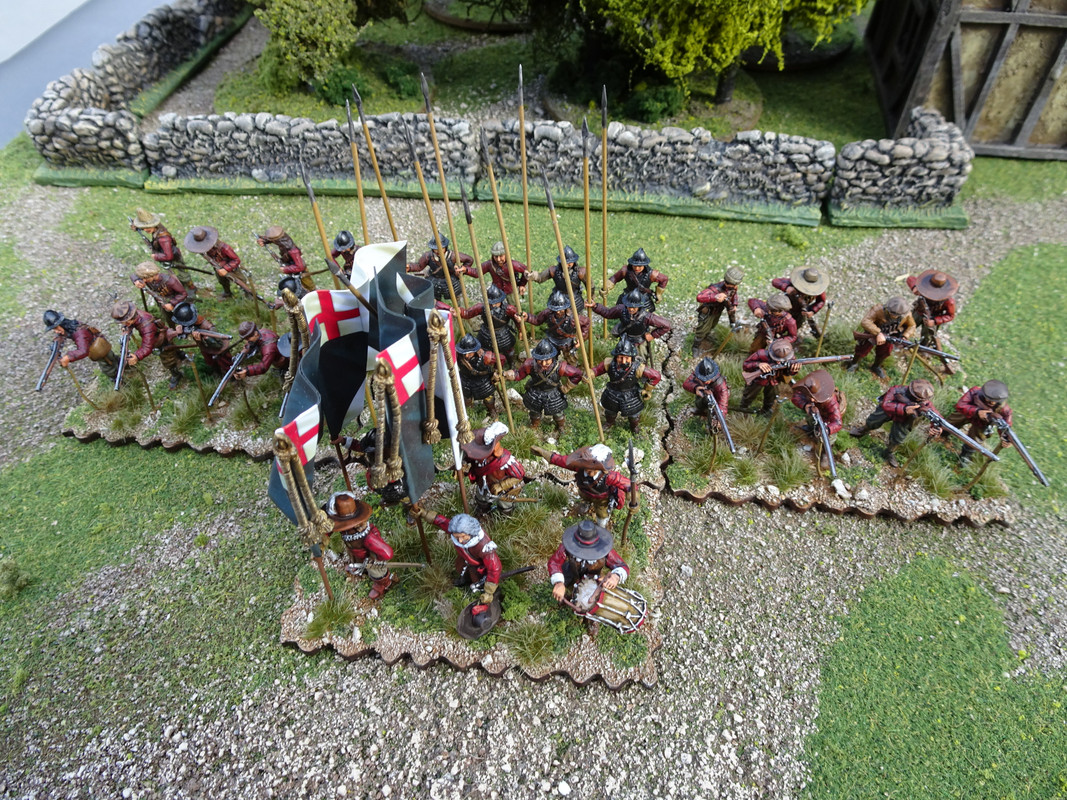 The second unit is Anthony Thelwell's regiment of Foot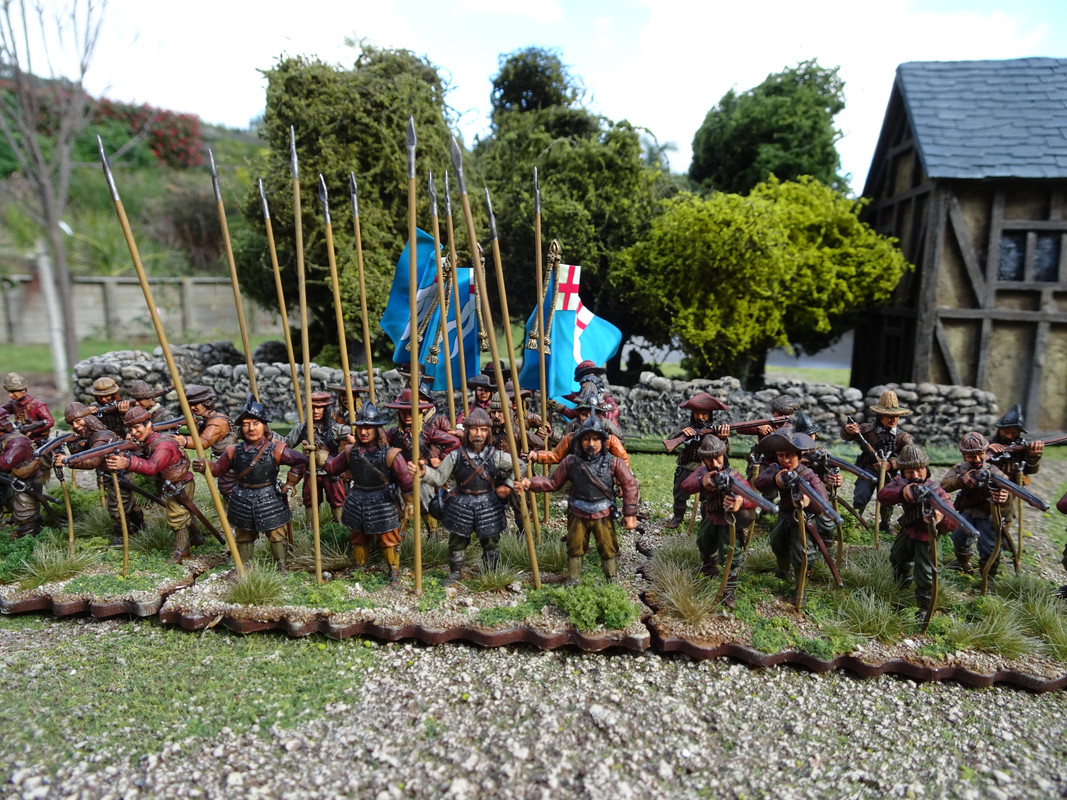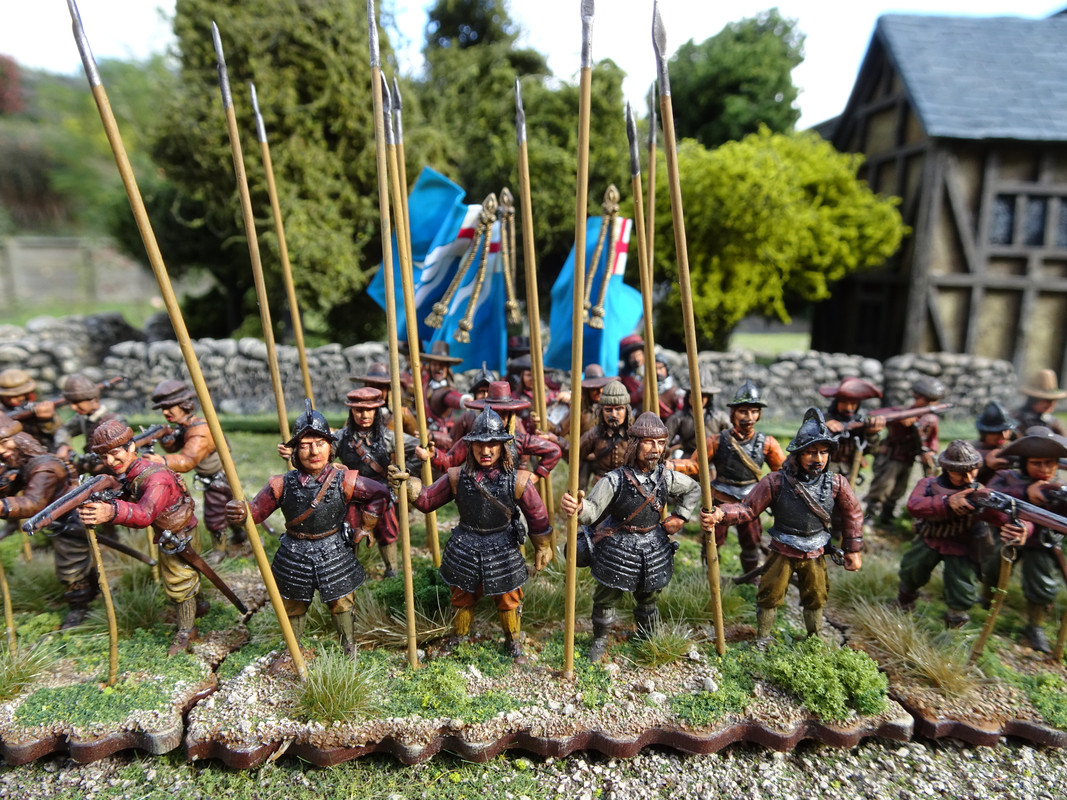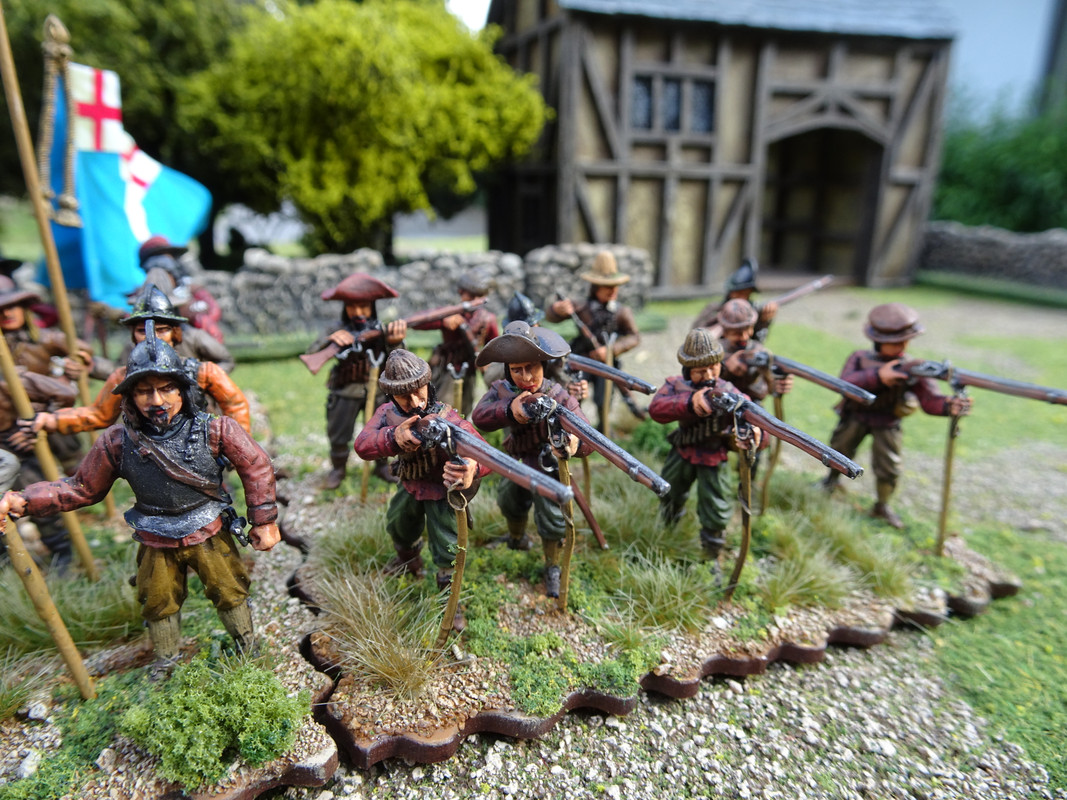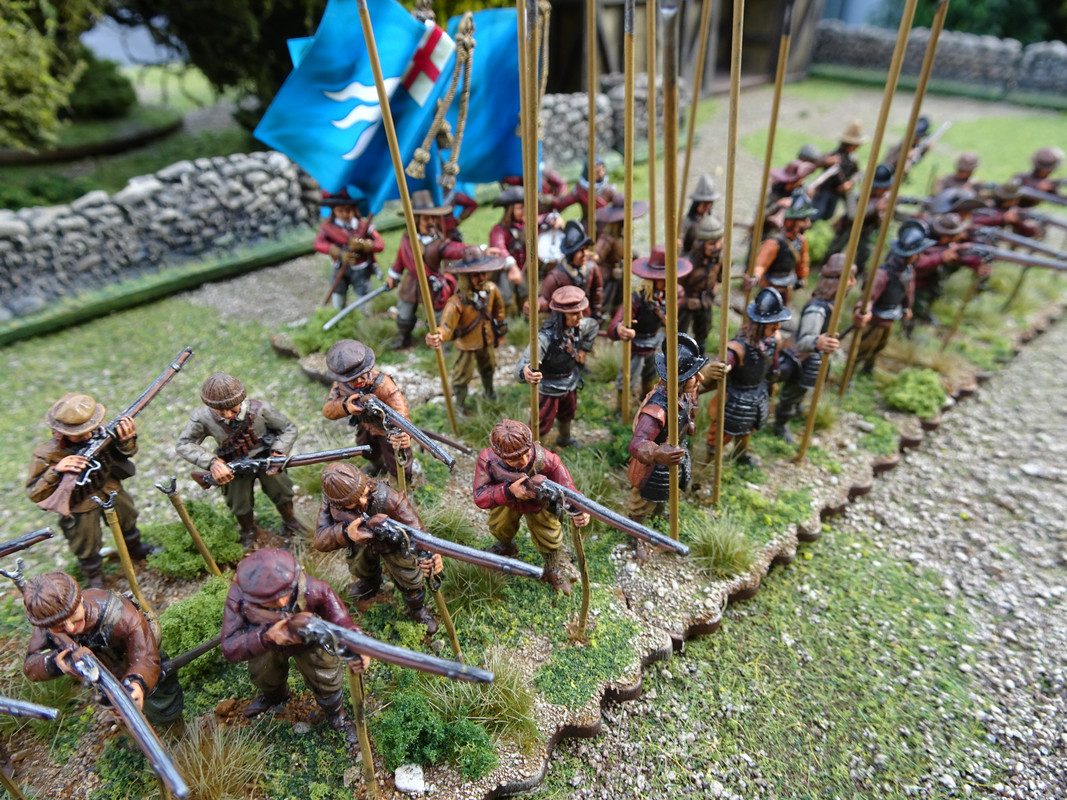 Why these 2 Regiments? I just like the look of the flags! Painting on a 3rd Regiment is currently underway, these will be Sir Edward Stradling's Regiment of Foot and so far the Pikemen are finished.
I've really enjoyed painting these, Empress seem to take paint nicely and suit my painting style. The only off putting thing I found was attaching the swords as I found it rather fiddly
Not content with just that? OK then, a few other things have rolled off the workbench
This 15mm Russian Church from Hovels – took me only a short time to paint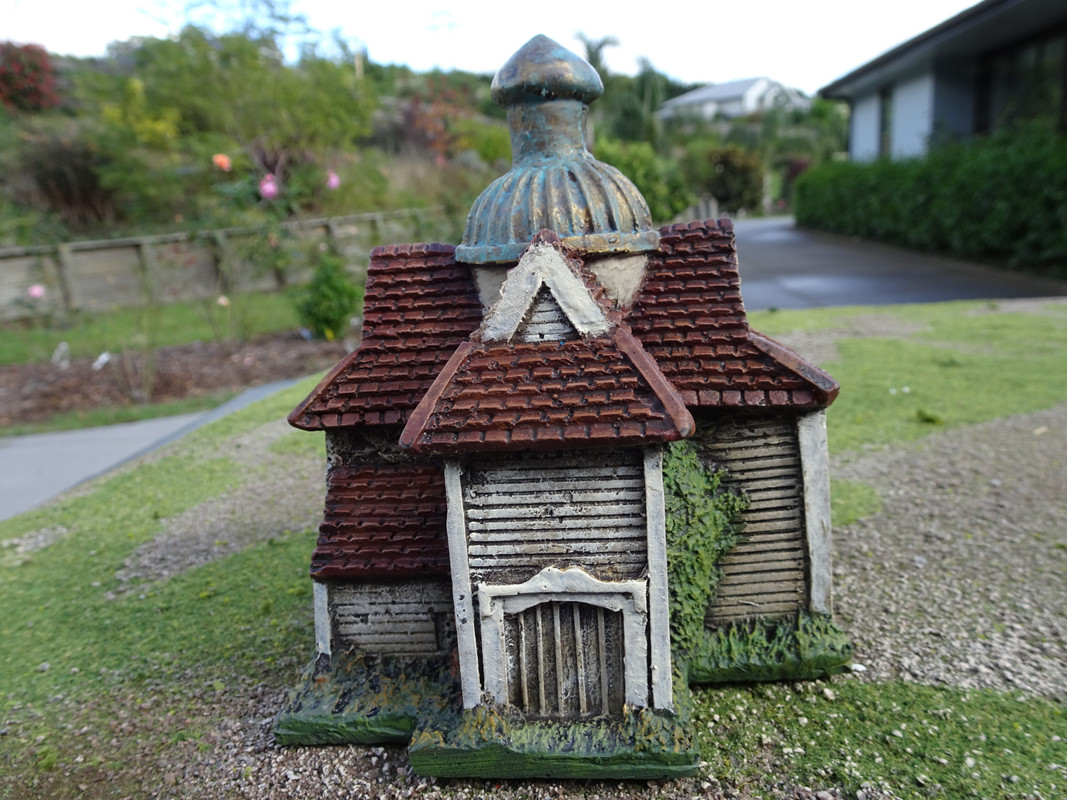 I also painted up some of their 28mm and 15mm walls, the 28s are in the pictures above and then  finally nine  WWI British Cavalry from Footsore Miniatures https://footsoreminiatures.co.uk/collections/ww1-early-war-british
These are currently out of production but I bought them when there was a sale on some time ago (I sound like my wife now!) and intend to use them for my VBCW games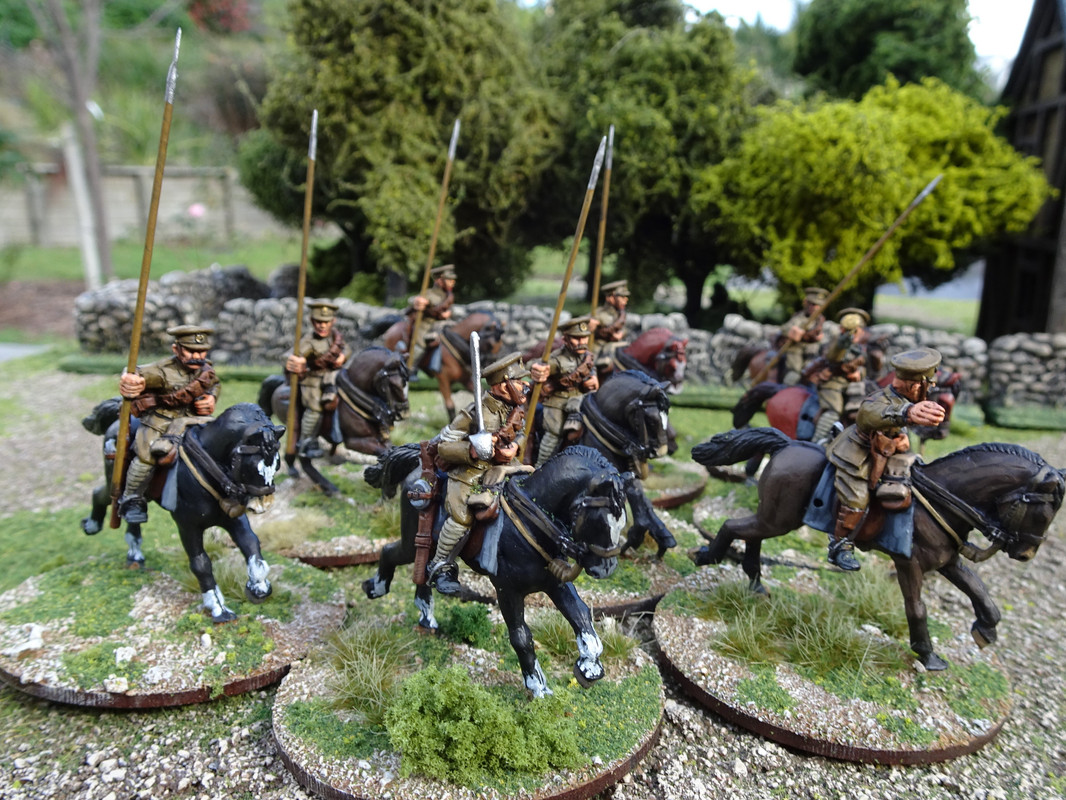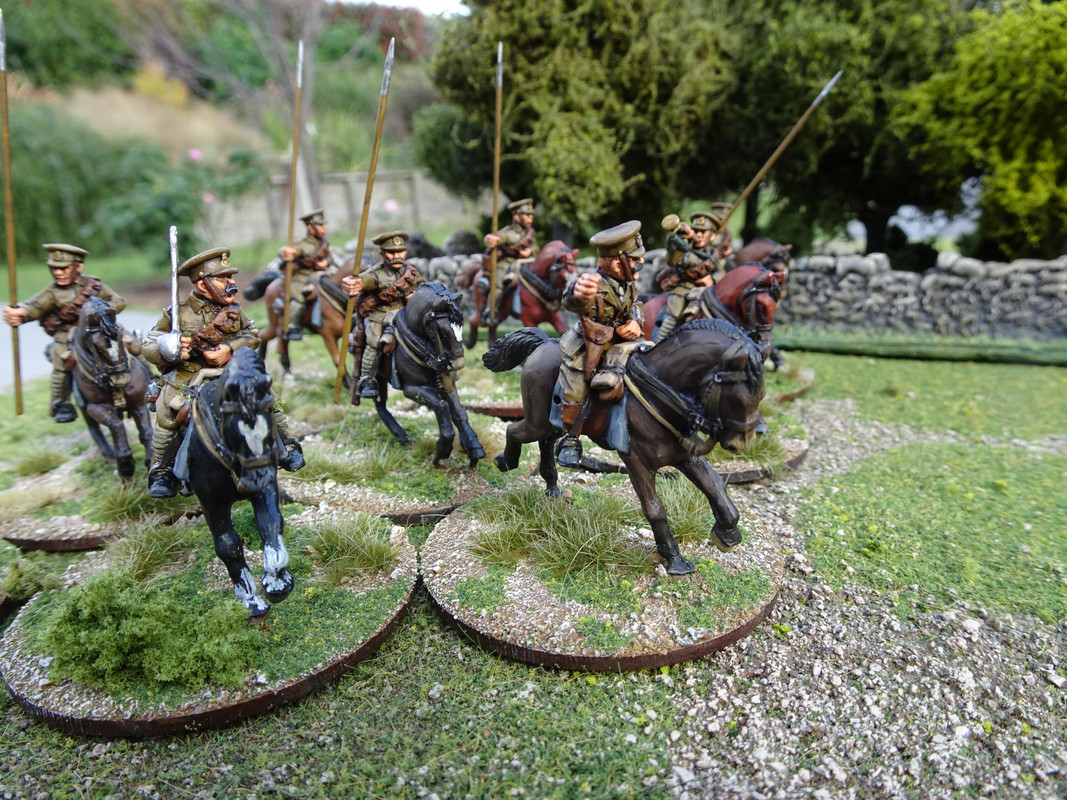 Not a bad turn out I suppose in the past 2 months considering I've been playing golf on most Saturdays and Sundays since my last post.
Not sure what I'll tackle next, either some Empress ECW cavalry or some 15mm Prussian Napoleonic Reservists